Our hotels and camps are located in Vodice, Šibenik and Pirovac, the top destinations on the Adriatic.
We offer you a unique experience of nature, excellent service, a quality selection of food and beverages and a variety of entertainment and sports facilities that you can enjoy and fill your free time.
---
HOTELS & RESIDENCES

---
---
HOTEL JADRAN ŠIBENIK
Located by the sea on the Šibenik waterfront, it is ideal for accommodation whether you are traveling for business, tourism or a short vacation over the weekend.
HOTEL MIRAN PIROVAC
Enjoy excellent accommodation and the offer of Hotel Miran hidden in a beautiful forest park right by the sea.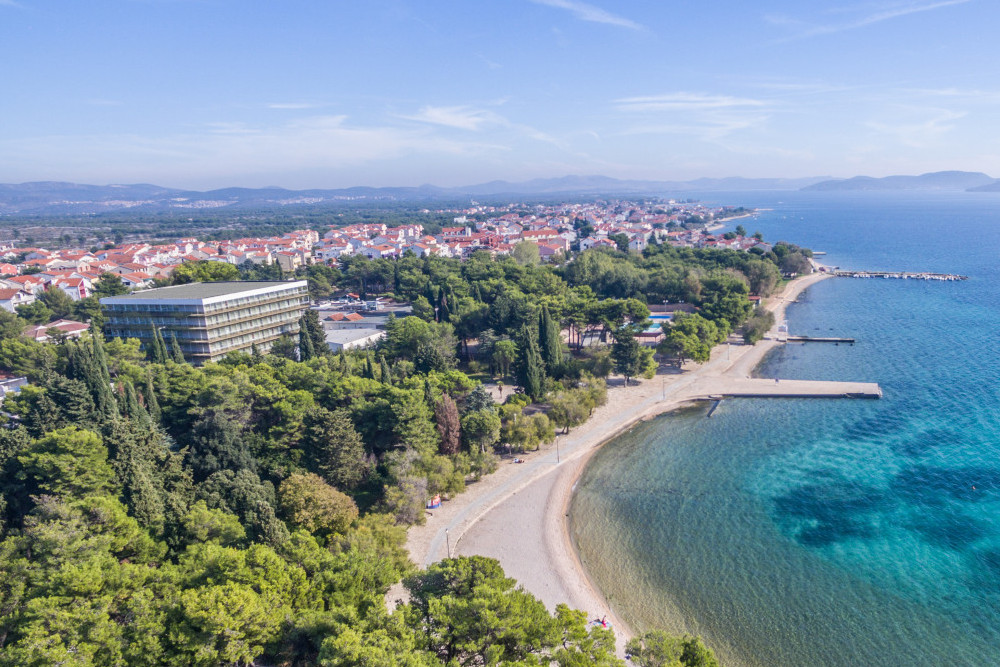 HOTEL IMPERIAL VODICE
Hotel Imperial is located in Vodice, an excellent location to get to know all the attractions that the destination has to offer.
---
CAMPS

---
Settle comfortably in our mobile homes and spend your summer in a beautiful location right by the sea.
---
CAMP MIRAN PIROVAC
Located in a silent bay, surrounded by lush vegetation, seaside Campsite Miran is an excellent place for relaxing holidays.
EVENTS
Complete logistical and marketing support in the organizing events. Contact us with confidence.
CONGRESSES
Choosing the best location and quality technical support that meets the highest production standards.